Punta Sur in Isla Mujeres is a place that exudes history and natural beauty in every corner. Wondering what makes Punta Sur so special? In this article, we'll explore the richness of its history, the magic of its sunrises and show you how to get to this fascinating destination. Discover why Punta Sur is a must on your visit to Isla Mujeres.
Punta Sur in Isla Mujeres: History and Significance
Punta Sur, also known as "El Parque Punta Sur," is much more than just a beautiful landscape. Its history dates back to the time of the Mayas, who considered this place sacred because of its location on the island and its breathtaking view of the Caribbean. In Punta Sur, you can:
Visit the Temple of the Goddess Ixchel: Discover the ruins of this ancient Mayan temple dedicated to the goddess of the moon and fertility. A place full of mysticism and energy.
Punta Sur Lighthouse: Built in the 19th century, this lighthouse is one of the oldest in Mexico and offers an exceptional panoramic view of the surroundings.
Sculptures and Art: Stroll through the gardens of the park and admire the sculptures that pay homage to the Mayan culture and the natural beauty of Isla Mujeres.
What time does the sun rise in Isla Mujeres?
One of Punta Sur's greatest attractions is its spectacular sunrise. The exact time of sunrise can vary throughout the year, but on average, the sun begins to illuminate the horizon around 6:30 am. This means that if you want to enjoy one of the most beautiful sunrises of your life, we recommend being in Punta Sur about 30 minutes before this time to fully appreciate its beauty.
How to get to Punta Sur in Isla Mujeres
Getting to Punta Sur is quite easy. Here's how to get there:
From Downtown Isla Mujeres: If you are in downtown Isla Mujeres, you can get to Punta Sur by cab or rented golf cart. The distance is approximately 10 km and it will take you about 20-30 minutes.
Bicycle Tour: Another option is to rent a bicycle and enjoy a scenic ride to Punta Sur. The island is small and the roads are safe for cyclists.
Public Transportation: You can also take a local bus to the south of the island. Be sure to check available schedules and routes.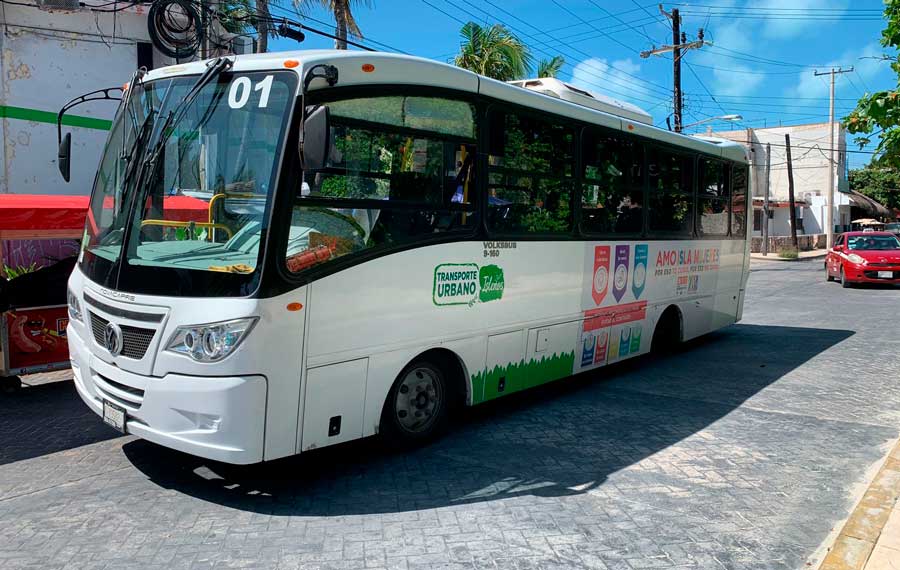 Conclusion:
Punta Sur in Isla Mujeres is a place that combines Mayan history, breathtaking sunrises and the natural beauty of the island. Visiting it is a unique experience that will allow you to connect with culture and nature in a spectacular setting. Now that you know its history, its sunrise schedule and how to get there, come explore this magical corner of Isla Mujeres!